IT SOLUTIONS THAT ELIMINATE PROBLEMS
"There is only one reason to use technology. It makes you and your business more productive and profitable. Anything that hinders your technology from being productive all the time hinders your company directly. IT is one of the few remaining business service areas where consistent problems are considered normal and tolerated.
I hear business owners say they are OK with their current IT company because their network has not "crashed" recently, and if they call, their IT company will call them back right away to reactively fix their problems.
That is the lowest possible standard!
It amazes me that a business owner would not tolerate their accountant to have consi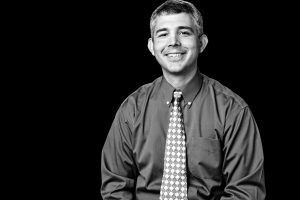 stent problems, but yet they let their technology slow productivity without batting an eye. The truth is that technology affects the day-to-day productivity of each employee more than your accountant does!
I am convinced that business owners accept these low standards because they do not know it can be different.
Maybe they are afraid to make a change.
It is possible for your technology to work as it should every time you use it, for the technology you are using to be the best technology for each situation, and for you to be in command of managing your technology resources in the same way you manage the aspects of your business where you are an industry expert. You should not settle for less than that.
GHN stands behind this vision of what is possible by only charging a flat monthly fee. You should not have to pay more than that for your IT support company to fix any problems you have.
Isn't that why you pay them in the first place?"
-Ben Kimbrell, Founder & CEO